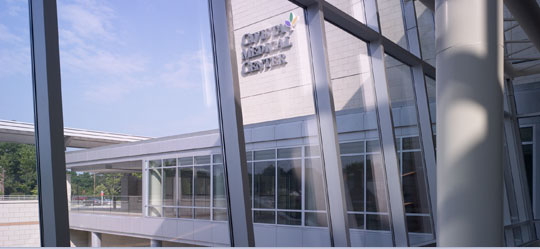 A brand new building, major investment in new technology, and a renewed commitment to exceptional care make Civista the starting point for quality medical care in southern Maryland.
Our Community, Our Hospital, Our Future Together
Civista Health System is a regional, not-for-profit, integrated health system serving Charles County and the surrounding areas of southern Maryland. We constantly reinvest resources into the community with innovative technology, community health education, and care for the poor.
Our mission: Civista Health is a not-for-profit healthcare system created to provide excellence is acute healthcare and preventive services in Charles County and the surrounding communities.
Our goal is to make Civista the preeminent healthcare provider for our community. We wish to provide the most enhanced facilities, technology, and equipment for our patients. We endlessly strive to maintain an excellent record of quality care and patient safety; to provide consistent, highly responsive emergency services; to create and maintain a highly skilled workforce and excellent physician partners; and to generate financial health to facilitate re-investment in our facility and community.

Vision
To be the best not-for-profit healthcare system in the state of Maryland.
Respect
Treating others professionally with kindness and consideration while valuing their opinions and respecting their privacy.
Integrity
Working to the best of our ability. Being honest and accountable for our behavior and attitude with patients, fellow employees, volunteers, physicians, and members of the community we serve.
Teamwork
Committing to work together to improve outcomes and reach our goals. Together Everyone Achieves More.
Pride
Proudly serving our family, friends and neighbors. Your community is our community.
Service Excellence
Working to provide excellent service and compassionate care in a safe, family-centered environment.